Fast Formwork Hire



What is formwork?
Formwork construction is the method of preparing the necessary framework before steel can be laid and concrete can be poured.
Concrete formwork is the necessary cavity that supports fluid concrete before is sets to for the final structure (concrete form).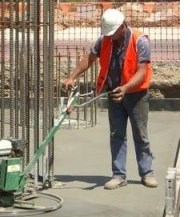 What we do:
We hire the necessary equipment for concrete formwork. Formwork hire is the core of our business however we also sell formwork consumables such as coil ties and plugs.

We have been in the formwork construction business for over 40 years in the area, speaking with us you are guaranteed to talk with knowledgeable people that know and understand your formwork hire needs.


How we do it:
We hire the necessary formwork construction equipment to meet your needs. We provide low cost concrete formwork hire for small and large business but also cater for the DIY formwork construction weekend projects and tradies.
Fast Formwork Hire provide you:
1. An online quoting tool to help you price up the cost of your job
2. Easy online credit card payment
3. Fast response to your email enquiry with price and availably
4. Flat rate delivery and pick up options
For more information
contact us
.