Fast Formwork Hire
Terms & Conditions
Hire Terms:
Lost or missing equipment will be charged at 20 x weekly rate to help recover the cost of any missing or lost items.
Broken and damaged equipment will be considered on a case-by-case basis. If equipment is returned broken or damaged due to abuse, cost may also need to be recovered by Fast Formwork Hire.

Limited Liability:
We will always do our best to only supply equipment that is in good condition. However Fast Formwork Hire is not responsible for loss or damage resulting from equipment failure events with our formwork equipment. If equipment becomes broken due to no fault of the customer, we will replace the defective piece of equipment. Customers assume responsibility for the safe use of equipment hired.

If we are asked to assist with labour or advice. Fast Formwork Hire, its staff and suppliers are not responsible for income loss or other consequential financial loss resulting from labour services or advice provided. We will consider written agreement to proceed as acceptance of our stated terms and conditions.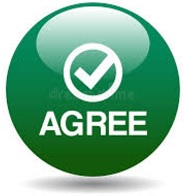 Email:
info@fastformwork.com.au